Link caption


A 3rd grade classmate played a cornet for "Show and Tell", I was hooked. My parents bought a bugle for me and after a month of blowing on that they splurged and got me my first horn!
I still have it, minus the bell. I continued playing through grade school and H.S. attending Lower Cape May Regional H.S. In Cape May, New Jersey and Edison H.S. in Tulsa, Oklahoma.
As a member of the Jazz Band at Edison H.S. I attended competitions at North Texas and recorded a couple of LP's. My next stop was the University of Tulsa where I was awarded a scholarship to attend. Then off to Milwaukee where I continued my education at UWM. I immediately started playing with the local Latin, jazz and society bands and formed a Jazz band that played 5 nights a week doing "Fusion." The band was featured on a live 1/2 hour T.V. show.
1981, "Jessica" was My first recording of original music. As an EP it was the size of a 45 but the speed of a 33. In the Milwaukee market it became number 4 on radio station WLUM. It was an instrumental with vocal, reminiscent of "Chuck Mangione". I developed a client base for private parties, corporate events and nightclubs. I also did T.V. interviews and guest artist appearances throughout the state at high schools and colleges using my big band arrangements of my music.
1986 my next recording was a 5 song cassette entitled "Lifestories Volume I".
1991 "Welcome To My Island", was released, it was my first CD. I developed a theme, Latin Jazz, Caribbean, Reggae, Vacation Music. With the "Welcome To My Island" CD the "Leblanc Holton Co." from Kenosha, Wisconsin put me on their list of clinicians and continued the concert series with the schools and all other local gigs. The "Holton Co." in 1992 featured me on the cover of their magazine "Leblanc Bell" with an in-depth two page article.
1997 arrives and so does my 4th recording "No Tan Lines", continuing the island theme concept.
1998 I released my 5th recording "Taste The Fruit". On this project, in addition to my music, two videos are included, as well as one recipe specially designed
for each of the nine songs on the disc.
2000 appears with my 6th CD and I record some of my romantic ballads, "Savor the Moment" is born. I now become a clinician with the Getzen Co. from Elkhorn, Wisconsin and a genuine meeting of the minds and spirit takes place. Back into the studio I go to record my music on a Getzen "Renaissance" trumpet. The product of the collaboration is my 7th CD entitled
"It's Nice In Paradise". My lastest CD, "Sazzunk", is Salsa Jazz and Funk. From which the word SAZZUNK comes from. My CD's have been reviewed in Down Beat, Jazziz Magazine and. I have had some wonderful eclectic musical experiences performing with my band as a warm up band for Freddie Hubbard, Jazz Crusaders and played trumpet for Cab Calloway, The Temptations, Bob Hope, Dick Contino as well as Brett Michaels and a college performance with Dizzy Gillespie, MR. Pickles arrives with two children's poem story books, "The Growing Books" that contain 9 poem stories that have been transformed into musical compositions. Follow this up with 12 more songs in 2016 and an addition of some magic tricks and Michael Drake AKA Mr. Pickles has a jar full of talent good for anyone at any age for any reason!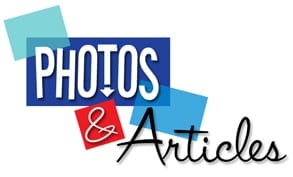 My Sheet music is available at
https://www.jwpepper.com/myscore/michaeldrakemusic